It's a quiet week this week, of the kind that makes us wonder if we're missing something. (It's quiet…. Too quiet…)
Top of the list is another case of RPGs as advertising, with a new RPG based on the upcoming film, The Green Knight. We're, uh… well… trying to reserve judgment on the RPG.*
Wizards is looking to hire a manager for Diversity & Inclusion — no doubt they've realised how sorely they need one after the past few weeks.
Finally there's a few bundles we missed last week (d'oh!), & some really wonderful crowdfunding projects.
* Not trying that hard, tbh.
Support Us
Join the Knights of the Deltrohedral Table by supporting us on Patreon or Ko-fi!
Become a Patron!
The Green Knight
A24 has announced an RPG tie-in to the upcoming film, The Green Knight, now available to preorder.
The cover is an obvious homage to the Frank Mentzer red box design, which makes this looks like a D&D retro-clone. The nostalgic advert adds to that impression. That doesn't seem especially in keeping with the ominous, revisionist tale that the film's trailer is selling — though friend-of-the-blog Keenan Collett pointed out that A24 has a history of quirky merchandise for unsettling films.

A24 hasn't really promoted the designers of the game — a classic red flag that we've seen in past movie/tv-tie-ins — though io9 has an interview with professional game master Timm Woods, who worked on the project.

Woods promises more than "hack-and-slashing," and alludes to the influence of Pendragon on the game, but it's a d20-based game with clear character classes, and the branding is trying so hard to scream D&D that I can't help wondering if the people who greenlit this were aware that other games even exist. My hopes are not high.

Still, I can't wait for the film! — Amy
Industry News
Wizards of the Coast is hiring a Diversity Equity & Inclusion Manager.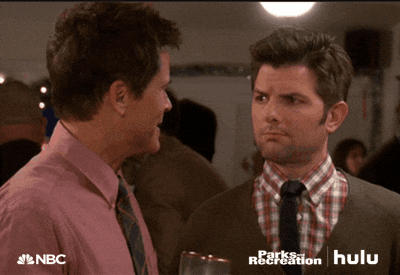 Egg Embry interviews Misspent Youth creator, Robert Bohl, about his decision to leave the industry.
RPG publisher, The Adventure Guild is offering free copies of its RPG, Quest, for educators in public schools.
Bundles & Deals
Humble Bundle is offering a bundle of Pathfinder Second Edition books.
Bundle of Holding is offering a bundle of Flash Gordon books and two bundles of Shadowrun books.
DriveThruRPG is running a Christmas in July sale.
Crowdfunding News
Noteworthy New Projects
Monster Care Squad: A Studio Ghibli-inspired RPG about solving problems in a gentle world, by Sandy Pug Games (Americana, Disposable Heroes) — August 2nd
This has so far raised $46,000 from 1,100 backers.
Jiangshi: Blood in the Banquet Hall: A game about Chinese immigrants running a restaurant by day, and fighting Jiangshi by night, by Wet Ink Games (Wild Skies: Europa Tempest, Never Going Home: World War Occult Role Playing, Tenebria: Remnant of Rome) — August 14th
This has so far raised $56,000 from 1,000 backers.
Our home group is pretty excited for this one — it's a balm for the usual Orientalist crap that pervades RPGs. My pick of the week for sure. — Amy
5e & Pathfinder
Librarians! A Librarian class for 5e, by Diego Pisa Artworks (Print and Play Artifacts, RPG Epic Stuff Library: The Wanderer's Legacy, Survive the Hunter!)— July 22nd
General Fantasy
Filling in the Blanks — A Guide to Populating Hexes: A supplement guide to populating hexes for hexcrawl fantasy games, by Todd — July 25th
A Dozen Frightening Rumors, for use with Fantasy RPGs: A PDF collection of single-page rumours for running adventures, by Philip Reed (the Rumours series, The Book of Dungeon Encounters) — July 30th
Generic Systems
BYTE Roleplaying Game Rulebook: A d8-based generic rulebook to create modular RPG settings, by R.G. de Barros — July 25th
Storygames
Storybox! A collection of 8 single-session high-energy RPGs, by Jessica Crimes — July 21st
Fairview: A weird roleplaying game set during WWII in a small American town where no-one ever arrives and no-one ever leaves, by Postworldgames Jim Pinto (Protocol Fantasy Game Omnibus, King for a Day: Revised, Thorn: City of Kings) — July 23rd
Creepy setting: I'm in! — Amy
Necronautilus: Science Fantasy TTRPG: Agents of death explore a dead universe remembering the life that once was, by Adam Vass (Tome & Wish You Were Here RPG Zines, A Guide to Casting Phantoms in the Revolution) — August 4th
This update was made possible by Eric, Keenan Collett, and the rest of our Patreon supporters.